With production booming and more content being produced for more channels and streaming services than ever before, 2022 has quite the stacked calendar of new releases planned. It's honestly getting a little overwhelming to keep up with all this constant new content, so let us help! Here are the new in 2022 TV series you should know about. Note: while this list is for brand new series only, we are counting down the days until Bridgerton Season 2 (March 25th), Outlander Season Six (March 6th) and Ted Lasso Season 3 (TBD).
The Lord of the Rings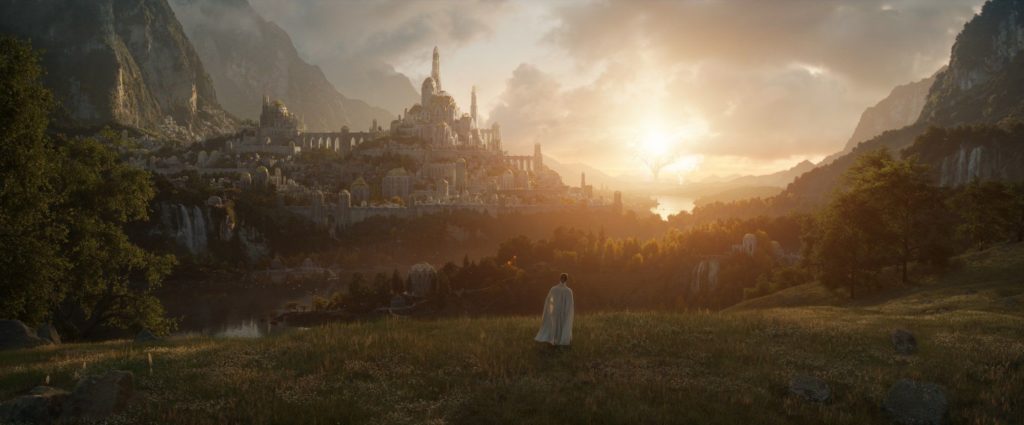 Synopsis:
Beginning in a time of relative peace, thousands of years before the events of J.R.R. Tolkien's
The Hobbit
and
The Lord of the Rings
books, the series follows an ensemble cast of characters, both familiar and new, as they confront the long-feared re-emergence of evil to Middle-earth.
Release Date: September 2, 2022 on Prime Video
Willow
Synopsis: Based off the feature film of the same name, Willow will take place some years after the events of 1988's Willow and continue the spirit of adventure, heroics and humor of the original film. Warwick Davis will return in the role of the great sorcerer, Willow Ufgood, with Ron Howard serving as Executive Producer.
Release Date: Exact date unknown, 2022 on Disney+
Fraggle Rock: Back To The Rock
Synopsis: Speaking of things we love from the 80s, Jim Henson's fun-loving, musical Fraggles are back! Join Gobo, Red, Wembley, Mokey, Boober, and new Fraggle friends on hilarious, epic adventures about the magic that happens when we celebrate and care for our interconnected world. Get ready for a brand new adventure with your favorite Fraggles in Fraggle Rock: Back to the Rock.
Release Date: January 21, 2022 on AppleTV+
She-Hulk
Synopsis: The Disney+ series She-Hulk will focus on Bruce Banner's cousin Jennifer Walters (portrayed by Tatiana Maslany) a lawyer who specializes in superhuman-oriented legal cases. Jennifer gets hit with gamma rays and inherits the same powers as her cousin Bruce. While Bruce has to deal with a bit of an alter-ego situation when it comes to being the Hulk, Jennifer will be able to retain her usual personality even when she goes green. And yes, Mark Ruffalo and other familiar MCU faces will appear in the series.
Release Date: Exact date unknown, 2022 on Disney+
The Afterparty
Synopsis: A murder takes place at a high school reunion, and all the attendees remember the fateful night differently. Each episode features a different character's perspective told in a different film genre/visual style. From Lord Miller, the team behind Spider-Man: Into The Spiderverse, welcome to The Afterparty. Psst, this series has quite the killer ensemble cast.
Release Date: January 28, 2022 on AppleTV+
House of the Dragon
Synopsis: Based on George R.R. Martin's Fire & Blood book, House of the Dragon, which is set 200 years before the events of Game of Thrones, tells the story of House Targaryen.
Release Date: Exact date unknown, 2022 on HBO/HBO Max
Ms. Marvel
Synopsis: The Marvel Studios original series Ms. Marvel centers on fan-favorite Kamala Khan — a 16-year-old Pakistani-American growing up in Jersey City. A great student, avid gamer, and voracious fan-fic scribe, Kamala has a special affinity for Super Heroes, particularly Captain Marvel. However, Kamala struggles to fit in at home and at school — that is, until she gets super powers like the heroes she's always looked up to. Life is easier with super powers, right?
Release Date: Mid 2022 on Disney+
Peacemaker
Synopsis: The DC series Peacemaker will explore the origins of the character that John Cena first portrayed in James Gunn's 2021 film The Suicide Squad – a compellingly vainglorious man who believes in peace at any cost, no matter how many people he has to kill to get it. Gunn wrote all eight episodes of Peacemaker and directed five, including the first.
Release Date: January 13, 2022 on HBO Max
Pam & Tommy
Synopsis: Based on the true scandal of the unauthorized release of actress Pamela Anderson (portrayed by Lily James) and Mötley Crüe drummer Tommy Lee's (portrayed by Sebastian Stan) sex tape.
Release Date: February 2, 2022 on Hulu
The Sandman
Synopsis: A rich blend of modern myth and dark fantasy in which contemporary fiction, historical drama and legend are seamlessly interwoven, The Sandman follows the people and places affected by Morpheus, the Dream King, as he mends the cosmic–and human–mistakes he's made during his vast existence.
Release Date: Exact date unknown, 2022 on Netflix
The Gilded Age
Synopsis: From the creator of Downton Abbey, Julian Fellows, comes The Gilded Age, a period drama that begins in 1882 with young Marian Brook (portrayed by Louisa Jacobson) moving from rural Pennsylvania to New York City after the death of her father to live with her thoroughly old money aunts Agnes van Rhijn (portrayed by Christine Baranski) and Ada Brook (portrayed by Cynthia Nixon). Exposed to a world on the brink of the modern age, will Marian follow the established rules of society, or forge her own path?
Release Date: January 24, 2022 on HBO/HBO Max
Bel-Air
Synopsis: Set in modern-day America, Bel-Air is a serialized one-hour dramatic analogue of the 90's sitcom "The Fresh Prince of Bel-Air" that leans into the original premise: Will's complicated journey from the streets of West Philadelphia to the gated mansions of Bel-Air. With a reimagined vision, BEL-AIR will dive deeper into the inherent conflicts, emotions and biases that were impossible to fully explore in a 30-minute sitcom format, while still delivering swagger and nods to the original show.
Release Date: February 13, 2022 on Peacock
Obi-Wan Kenobi
Synopsis: Obi-Wan Kenobi begins 10 years after the dramatic events of Star Wars: Revenge of the Sith where Kenobi faced his greatest defeat, the downfall and corruption of his best friend and Jedi apprentice, Anakin Skywalker turned evil Sith Lord Darth Vader. Ewan McGregor and Hayden Christensen will reprise their roles.
Release Date: Exact date unknown, 2022 on Disney+
The Offer
Synopsis: Based on two-time, Oscar-winning producer Albert S. Ruddy's experience while developing and making Francis Ford Coppola's The Godfather, The Offer details the behind-the-scenes events of the original 1972 film. The Offer is directed by Dexter Fletcher and stars Miles Teller, Matthew Goode, Dan Fogler, Giovanni Ribisi, Colin Hanks, Juno Temple and many more,
Release Date: April 28, 2022 on Paramount+
Baymax!
Synopsis: The new series follows the titular loveable robot and his adventures outside the superhero team, working as a nurse around San Fransokyo.
Release Date: Projected for Summer 2022 on Disney+
A League of Their Own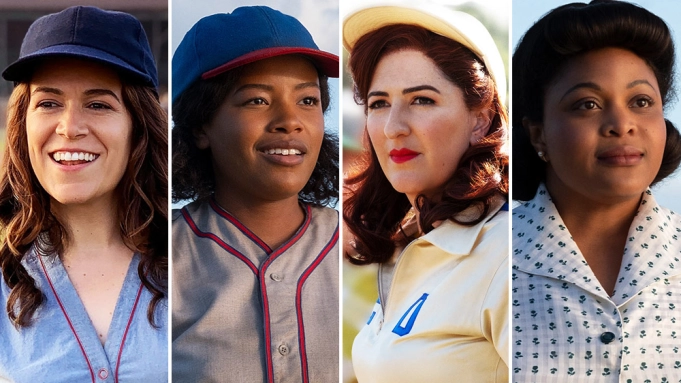 Synopsis:
Like the 1992 Penny Marshall film, the hour-long series will tell the story of an entire generation of women who dreamed of playing professional baseball. The show begins with the formation of the League in 1943 and will explore race and sexuality, following the journey of a whole new ensemble of characters as they carve their own paths towards the field, both in the League and outside of it.
Release Date: Expected to premiere in 2022 on Prime Video