Spider-Man: No Way Home | Director: Jon Watts | Rating: 10.2/11 |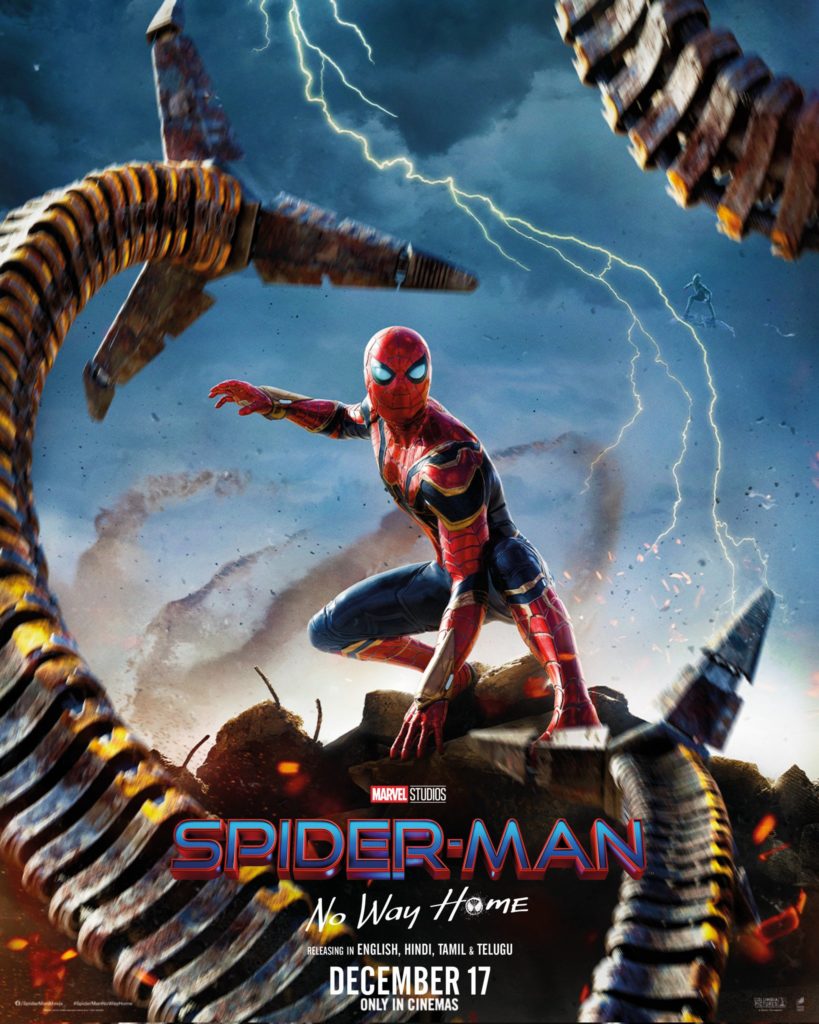 It's nearly an impossible mission to review the most anticipated film of the year, and also not spoiler anything. Yet here we are. Spider-Man: No Way Home picks up immediately after the events of Spider-Man: Far From Home unpacking a world who now knows Peter Parker is in fact Spider-Man. Like anyone else who becomes famous overnight, it comes with a lot of unwanted attention and negativity. While trying to navigate this, Peter makes some less than great decisions that have very big consequences.
Since Avengers: Endgame and the end of Phase 3, the Marvel Cinematic Universe has been struggling to build edge of your seat interest from one title to the next. WandaVision was phenomenal from week-to-week, as was Loki. But none of these series or films have quite tied together in a larger way, yet, nor left us anxiously counting down the minutes until the next film. Frankly, there's been some concern that the MCU has bit off more than it can chew.
Enter Spider-Man: No Way Home. Not only is this a film that requires repeat viewings, but it brings that connective tissue Eternals and Shang-Chi and the Legend of the Ten Rings was missing. Yes, we've seen some familiar characters appear in other parts of Phase 4, but not on a level that can compete with the masterpiece that is Avengers: Endgame. Not until now that is.
This is confidently the best live-action Spider-Man movie that has ever been made. Somehow between all the leaked photos, cast rumors, and various fan theories the anticipation and expectation set for this film did not disappoint. The expanded introduction to the multiverse was handled with perfection. Seeing these classic Spider-Man villains from other timelines (Doc Ock, Green Goblin, Sandman, Lizard and Electro) show up in Earth 616 was just the icing on the cake. However, the real highlight of the film was the ongoing theme of redemption found in every character's story. Phase 4, since WandaVision, has been exploring grief as a theme. Specifically how our beloved heroes handle grief. Spider-Man: No Way Home may be the turning point that finally moves us beyond the stages of grief and into the next great MCU adventure.
Ladies and gentlemen and everyone in between, with faith restored in Kevin Fiege's vision, let us officially welcome you to Phase 4 of the Marvel Cinematic Universe. Strap in because this is when good becomes great.