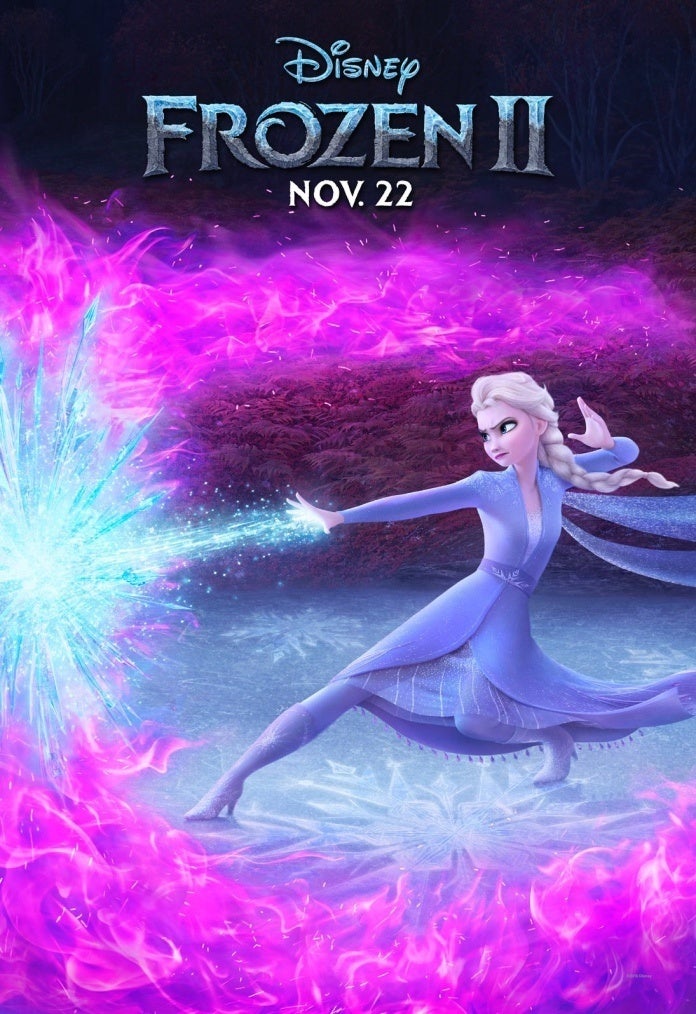 Frozen 2 | Director: Jennifer Lee, Chris Buck | Rating: 9.9/11 |
It's not a secret that I wasn't a fan of Frozen, especially anything featuring Olaf. In 2013, during a screening of Frozen on opening weekend, I actually took my phone out in the movie theater during the movie (which I had never done before) and posted on Facebook about how irritating I found Olaf. Then Frozen mania swept the world and you couldn't get away from "Let It Go" playing anywhere and everywhere, little girls dressed as Elsa, and Olaf merchandise everywhere you looked for the next two years.
Why tell you this? That's because after watching Frozen 2 I converted. Seriously. I am now a full-fledged Frozen fan! Olaf was even my favorite part of the film. What a turnaround. What a great film.
Frozen 2 begins with a flashback scene of Anna and Elsa playing as kids, and this sets the story for Anna and Elsa to unravel their family secrets and most importantly Elsa's destiny. All of your favorite Frozen friends are back, plus you'll meet a whole bunch of new friends including a gaggle of adorable reindeer. Here's hoping we get more of Ryder with his reindeer and Lt. Destin Mattias' love story in the future.
Much like Olaf's Frozen Adventure, Frozen 2 is not short on songs either. In fact, if there's one fault to the movie it might be that there are too many songs. Don't get me wrong, I love musicals but would've traded two of these good songs for one amazing song. "Into The Unknown" is a solid track, but doesn't have the lyrical power that "Let It Go" delivered. That won't stop everyone from singing it for the next year to come though, and the Panic! At The Disco cover of it is even better.
Didn't see the first Frozen film? Or maybe it's been a few years? Don't worry, Frozen 2 will recap everything important thanks to Olaf (and it's hysterical). Josh Gad for future Disney Legend.
As far as the plot and writing is concerned, this story felt much more powerful and captivating than the last. Rich with folklore, fantasy and adventure. Plus it still shows two very strong women completely capable of rescuing themselves. And bonus points for the fact that Elsa is still not given a romantic love story.
Frozen 2 officially arrives in theaters on November 22nd. Make sure to stay until the very end as there is an end credits scene.