It's Friday, January 18th, lovelies, and that means two very important things: 1) Frank Castle is back and bringing the carnage because season 2 of Marvel's The Punisher has hit Netflix in all of its beautiful brutality, and 2) giddy up for a musical roundup of quality Songs of the Week and artists for your discovery.
Such as the straight outta the San Fernando Valley alt-rockers Liily with "Sepulveda Basin" from their upcoming debut EP, I Can Fool Anybody In This Town. So far they've been fooling Los Angeles quite nicely during their residency at Echo every Tuesday in January. Yes, you should go. And it's been some 7 years between studio releases for longtime High Voltage faves, 8mm (Sean & Juliette Beavan), but new tunes will be a-coming from their Heart-Shaped Hell EP like the electro-banger "Supercrush."
After a surprise LA show and announcing their biggest headlining hometown show to date (5/11 at the Wiltern), Bad Suns comes with a breakup song more affirming than most with "Hold Your Fire" (from their upcoming third album, Mystic Truth) and the earthy warmth of Lennon Kloser's voice and the band's penchant for funk just means that Kid Bloom's "Sugarcoat" can truly only be described as "delicious." Speaking of voices, New Yorker Emily King uses hers for a song about self-reliance called, "Can't Hold Me."
And from their upcoming The Strawberry EP, LA darlings of the Brit pop/post-punk kind Dear Boy reflect on moments of time gone by on "Semester" and as we await that debut EP from Peter Verdell's new project Forever X2, the oh-so-indie and Beck-flavored grooves continue on "Walk The Ocean." Nice trick if you can pull it off.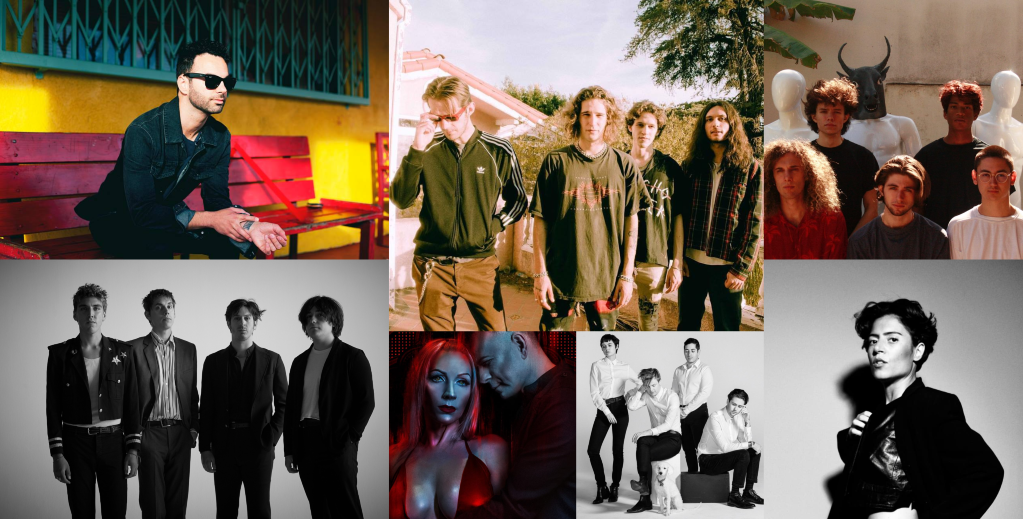 Liily "Sepulveda Basin" (from I Can Fool Anybody In This Town, out 3/8)
8MM "Supercrush" (from Heart-Shaped Hell out 2/22)
Bad Suns "Hold Your Fire" (from Mystic Truth, out 3/22)
Kid Bloom "Sugarcoat"
Emily King "Can't Hold Me (from Scenery, out 2/1)
Dear Boy "Semester" (from The Strawberry EP out 3/1)
Forever X2 "Walk The Ocean"