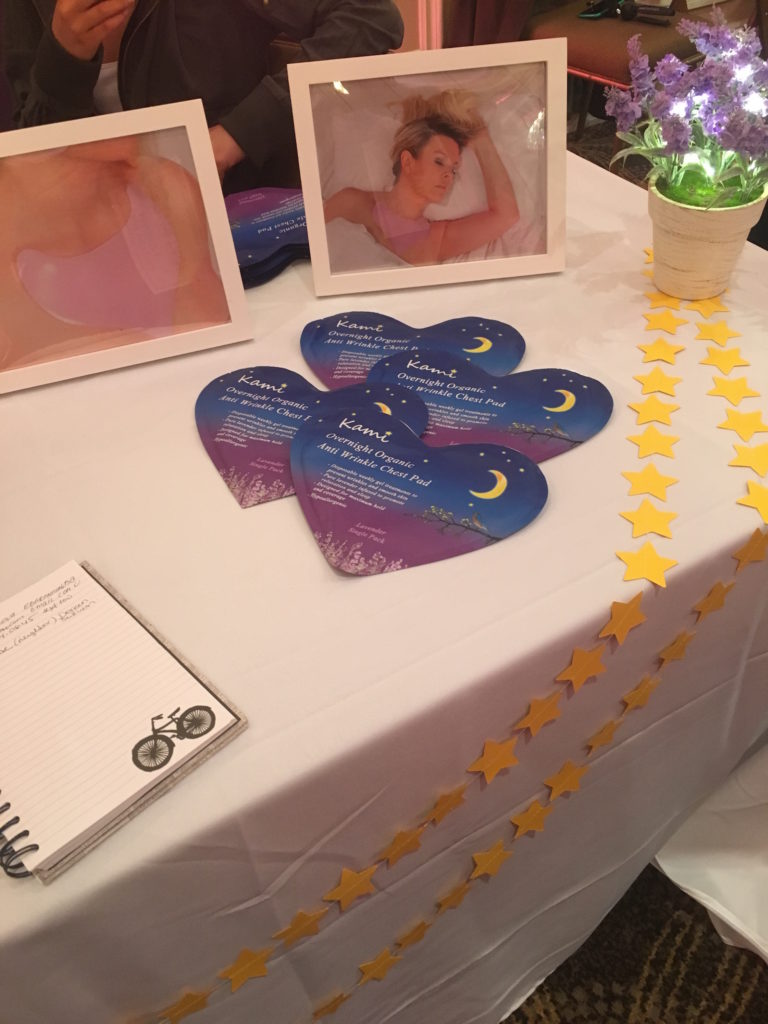 In honor of the 90th Academy Awards, high-end PR company Celebrity Connected curated a luxury event that brought together celebrities and digital influencers to meet with incredible entrepreneurs and brands. In attendance was The Magicians' Brittany Curran, actors Kevin Pollack and David Allen Greer, Riverdale's Nathalie Bolt, actor Edwin Hodge, Joseph D. Reitman from SYFY's Happy!, and a whole lot of social media influencers.
The suite included products for every lifestyle, products like CBD gummies, Monkey Cookies, Curly Top Baker, and even Indie Boho Pet Beds. And if you're more interested in beauty products, Kamryn Gerrior, the inventor of Kami Pads, was giving away samples of her anti-wrinkle chest pad – which come in Lavender or Unscented.
Gerrior spoke about her "overnight organic anti-wrinkle chest pad", explaining the benefits of the Kami Chest Pad, "You put it on at night, and over time, when you take it off in the morning, you have less wrinkles." She explained the decision to create this pad out of silicone, "the shoulders can compress in the middle of the night when you're sleeping and the silicone – a 4mm thickness – allows for it to protect that chest area from compressing inward. Also, the silicone itself is known in the medical industry to help with wound care. So it not only stops the compressing coming in, it also heals the skin as you're sleeping." Adding that they've found "sun damage is also improved over time."
Also in attendance was YouTuber and Sex Positive activist Laci Green, who was not walking the floor gathering products, but instead working the Svakom table – one of the two vendors handing out intimate toys for women and couples. Green presented the Cookie as her favorite item from Svakom's vast and colorful collection – a three-pronged contraption – noting that while she hasn't tried it, she found it interesting, as something she's never seen before. According to Green, what sets Svakom apart from their competitors is that the products are body safe, environmentally friendly, and "top tier."
The other "Toy" brand at the event was Maia Toys who were promoting their product, the Angel – a 25-functions bullet. Lisa Hanna, Maia's President of Sales, turned on an Angel to reveal it's power and pointed out the finger shaped curved tip.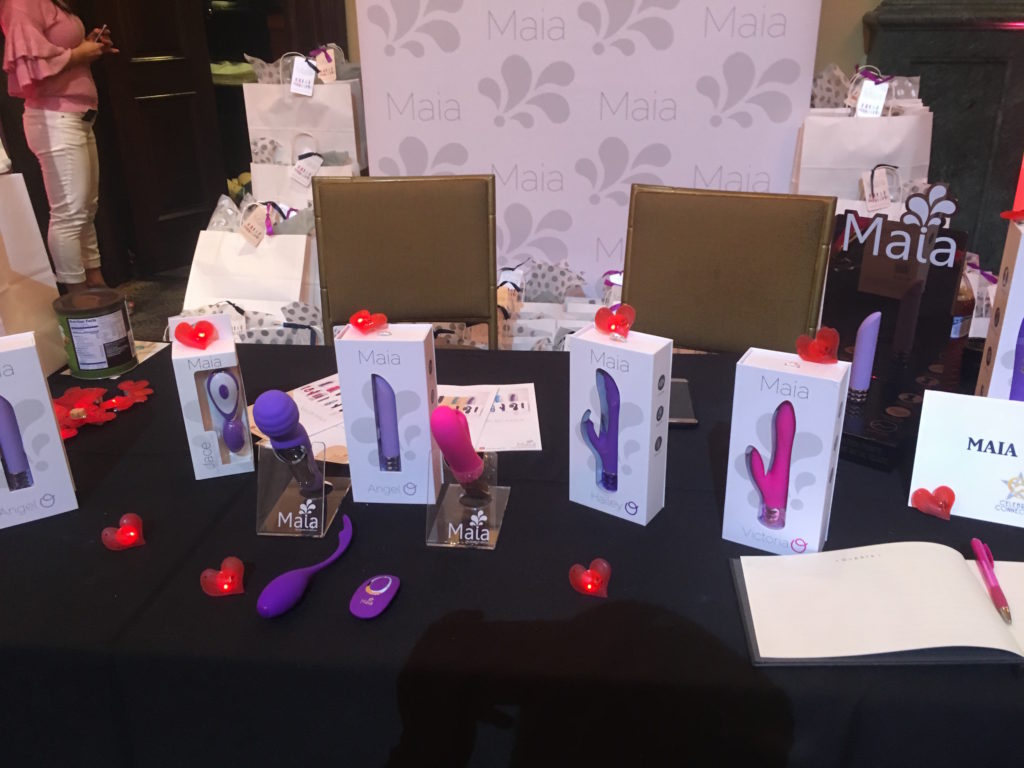 If that type of entertainment isn't your speed, You've Got Crabs – the board game from the people who made Exploding Kittens – were around making guests laugh and wear silly Crab garb. Much like the human sized cat box they often bring to conventions filled with random cat toys and bathroom accessories for those who dare to "use the box."
Additionally, many celebrities were attracted to other booths like The Dolly Llama Waffle Master, Luxe Littles (an apparel brand that makes head-wraps for infants), and BonJo Coffee. While they're mostly distributed on the East Coast, BonJo Coffee – which has a special roasting process that starts with air drying their beans – never dilutes the coffee, keeping the bold flavor in tact. The new cold brew line is done out of a finer grind, with "no sugar added, no additives, it's just coffee and water".
With so many creative products and cool brands showing off, and so little time, it's hard to imagine the talent wasn't overwhelmed — possibly missing some great stuff (I know we did!). Guess there's always next time.