If you happen to be in the Los Angeles area on Sunday December 3rd, feel free to cruise out to the Shrine Expo Hall & Grounds for Emo Night Day: an all-ages, multiple stages event celebrating the third anniversary of Emo Nite: that established emo rock themed party so many fans love, this one including art installations, food trucks and more. I know, I know, the "day" part just throws the whole thing off, but it's happening from 2pm to 11pm, which is pretty impressive. You can check out the full line up and grab tickets HERE, so if you're coming out for some nostalgia, here's what I recommend you see:
The Used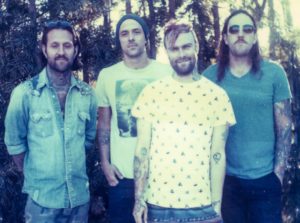 I'm not entirely sure how I got into The Used; I feel like they were on the local radio station, but it was circa In Love and Death because I actually have that album and I used to listen to it on repeat. While it won't be the whole band at Emo Nite, anything is better than nothing. I'm personally looking forward to some potential acoustic versions of "All That I've Got" or "I Caught Fire." If you haven't had a chance to see The Used live, this is a great opportunity!
I Don't Know How But They Found Me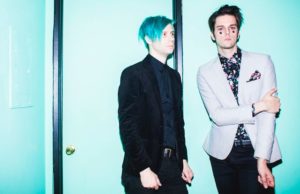 I saw this band open up for Neon Trees at The Troubadour earlier this year and they did not disappoint. While a fairly new band and not one from the emo days of old, the frontman comes from emo stock. Dallon Weekes fronts this very entertaining two-piece band with ex-Falling In Reverse drummer Ryan Seaman and they have an amazing opening song about how nobody likes the opening band. It's catchy, it's funny (and so often so true), and it's so hard not to smile and sing along with. They may be fairly new to the world as a band, but they definitely have chops.
Escape The Fate
To be fair, my Escape The Fate experiences have all been with Ronnie Radke circa Dying Is Your Latest Fashion. I can't tell you how many times I watched "Not Good Enough For The Truth In Cliché" or "Situations" on YouTube but those were my jams. I'm not actually sure if I possess Dying Is Your Latest Fashion and I have heard a few songs from Escape The Fate with Craig Mabbitt, but I'd be lying if I said that I've followed the band in recent years making this is a good chance to catch up, I think.
The Dales
The Dales is a new project from Brian Dales of the Summer Set. While I'm bummed that there is no more Summer Set right now, this might be a good way to get your fix of Brian's vocals. Decidedly less pop than the Summer Set offerings, the Dales is a band worth checking out. No, I haven't seen them live before so very much looking forward to this opportunity!
William Beckett (DJ Set)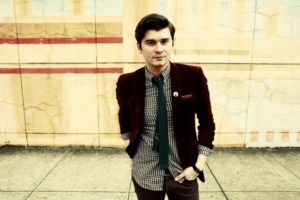 I'd be lying if I said that I wasn't disappointed that William Beckett was only doing a DJ set, but I have seen videos of it from Emo Nite in Brooklyn and it looks entertaining. Sadly, it's not The Academy Is… and if you missed that reunion, you really missed out. The Academy Is… was one of my first toe dips into the world of music not on the radio and I still remember, very clearly, coming upon Almost Here at a Target and buying it simply because the cover art looked cool. I never looked back after that. However, I am looking forward to some potential mic stand antics and possible sing-a-longs if the pattern holds true to what I've seen at the Brooklyn Emo Nite.