Should you need a distraction from [insert current/never-ending disaster HERE], welcome to your respite from all of that. There's a lot of good music out there waiting to be discovered and – I know, I know – your very real life takes up a lot of your time. Here are a few songs from a few artists who are worth digging into.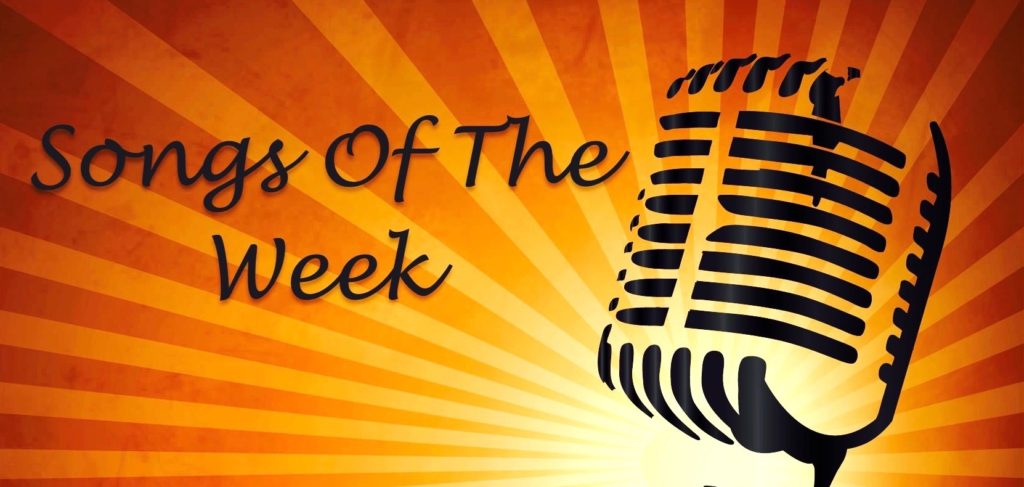 Milck – "Quiet"
The quiet little song that could. From a capella flash mobs at the historic Women's March On Washington to performing it on Full Frontal With Samantha Bee to a recording contract with Atlantic Records to extending her activism with the #ICantKeepQuiet Fund, in the wake or the awakening of the Harvey Weinstein scandal and the glaring spotlight on sexual harassment and assault, MILCK has released a studio version of her quiet little song of empowerment that could…and did.
Anderson East – "King For A Day"
Figurative Christmas comes on January 12, 2018 with the release of a fresh, new album of jams from Anderson East: Encore. The first time that I heard his warm and Southern honey of a voice live, I claimed the Alabama native as a precious musical unicorn with a young smile, an old soul and shiver inducing pipes. With producer Dave Cobb once again on board along with co-writers Chris and Morgane Stapleton, merry Christmas to us all.
Down and Outlaws – "Common Sense"
It's just a given that something with dirty gut crunching guitar riffs and face punching rhythms would find a place among the chosen…oh, hi, Down and Outlaws. While sense isn't as common as one would think, the San Francisco foursome cranking out lean and lo-fi rockers like "Common Sense" is…common, that is. A new EP, Bad Radio, is enroute so stay tuned.
Natasha Bedingfield – "Hey Boy"
"This song couldn't come at more pivotal time for me as an artist and as a woman about to bring a little baby boy into the world we are living in," shares Bedingfield. "I love my husband. I already love my son. I love my dad, my brothers and the many good men in my life, but it feels like our world is trying to figure out what being a 'real man' is about while too many men of power abuse their authoritative status. I wrote this song with the amazing Linda Perry, as a call for us all to bring our better selves to the table and challenge the more divisive male figures in today's stressful world."
You'll find "Hey Boy" on the star-studded soundtrack for the documentary about the lives of female veterans, Served Like A Girl.
Connor Duermit – "How To Love"
"And my heart can take all these punches, but I'm fighting for nothing"
Sometimes it's a very specific lyric within the entire composition of a song that – well – makes the song for you: makes the song work specifically for you. It's Connor Duermit's simple and earnestly simple delivery of the above line that pushes "How To Love" from category "good song" into category "All of that"; it's a lived-in moment that feels like a universal relationship truth that most can understand. Artists are at their best when the art hits its target, even if the common ground that we find with them kind of hurts. At least Duermit feels the pain prettily.
Black Rebel Motorcycle Club – "Little Thing Gone Wild"
Because life is just better with Black Rebel Motorcycle Club in it. Remember this thing with Rob? And how I felt about their last album? Don't forget how absolutely badass they are live. Wait…what was we talking about? Oh yeah: they're back and back on the road in Europe melting faces with their uncompromising and fire breathing rock n roll (don't worry, North America, they're coming for you, too) and with new album Wrong Creatures due out on January 12, 2018. Yeah, I love this band. In the meantime, run wild.