The Troubadour | Los Angeles, CA | October 30, 2017 | Photo Credit: Emery Becker |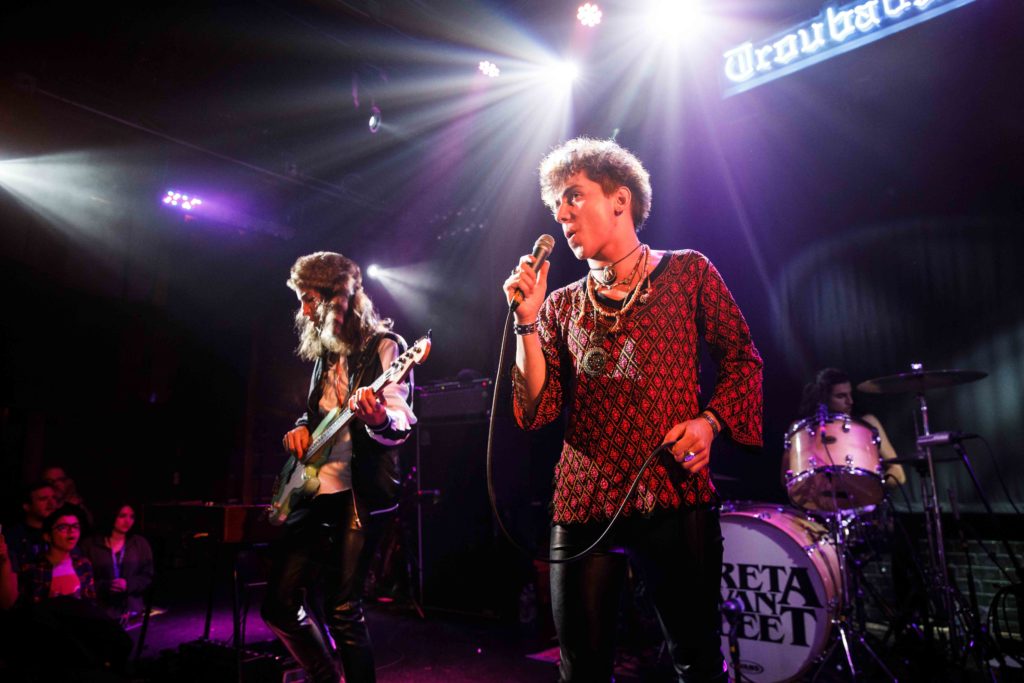 Los Angeles is awash with more than its fair share of bands who dish out rock in its myriad of forms from psych to indie to metal to pop and all shades in between and – yes – we consider that a quality problem. But the month of October has been especially kind to the City of Angels as it has the pleasure of hosting the Michigan heavy-hitting young guns of the classic rock-candy-to-the-ears-kind, Greta Van Fleet, not once or twice but four times.
And there we were on the third of three sold out nights at the legendary Troubadour (and that should forever be a highlight on their resumé) as Josh Kiszka (vox), Jake Kiszka (guitar), Sam Kiszka (bass) and Danny Wagner (drums) turned it up to 11 giving the 500 capacity venue that good, old fashioned arena feeling as they played through their breakout Black Smoke Rising EP along with songs from their upcoming EP, From The Fires (out November 10th on Lava/Republic Records). It's the stuff of four absurdly talented young men venerating a muscular sound that predates their collective births by at least three decades, but it's also the stuff of four absurdly talented young men who, surely, have barely scratched the surface of what they are musically capable of.
Come back and see us again soon, Greta Van Fleet.
Love, Los Angeles.
Set list: "Talk On The Street" / "Black Smoke Rising" / "Edge Of Darkness" / "When The Cold Wind Blows" / "Flower Power" / "You're The One" / "Evil Is Going' On" / "Mountain Of The Sun" / "Watching Over" / "Lover Leaver" / "Highway Tune" / "Safari Song"