The Moroccan Lounge | Los Angeles, CA | October 19, 2017 | Photo Credit: ZB Images |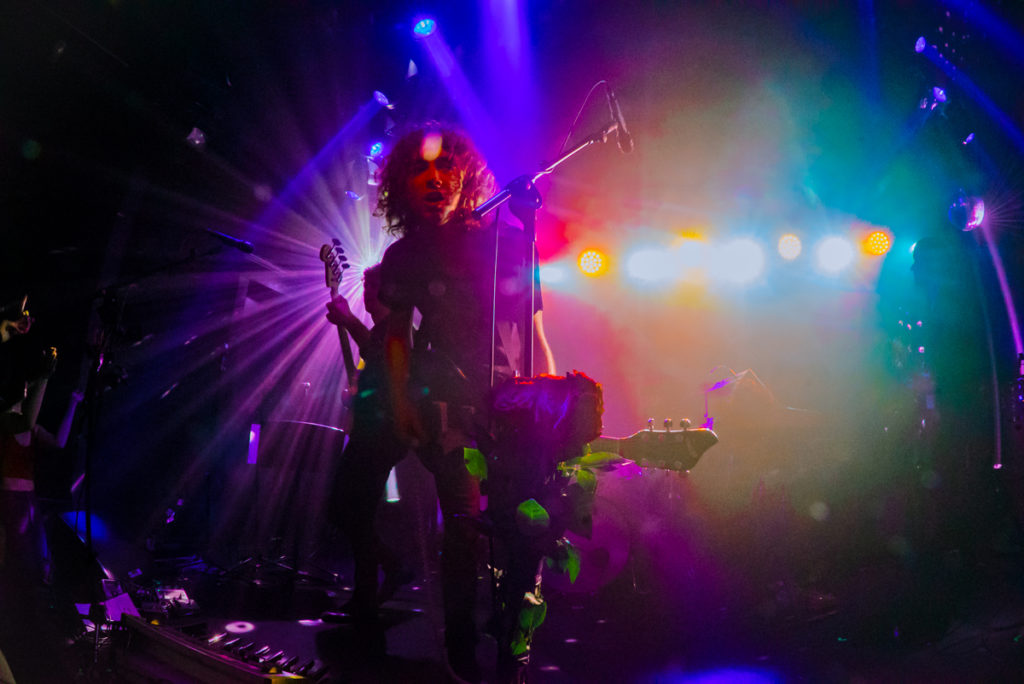 These days album release shows are a dime a dozen, so what do you need to know about what went down with LA's Warbly Jets album release show at the still shiny and new Moroccan Lounge?
That Sam Shea (vox/guitar), Julien O'neill (keys), Dan Gerbang (bass) and Ethan Snyder (a new face on drums) employed and deployed all of their musical weapons like their penchant for noisy guitar riffs, British and psych rock song stylings, healthy low end undercurrents, groovy melodies, funky percussion (bongos and such), a ladybird of soul (Camille Lourde-Wyatt), and even a 3-piece horn section in order to announce the official arrival of their self-titled debut album. Looking like the skinny jeaned, heirs apparent to the resurgence of vintage rock n roll cool, the lads pushed through all 11 songs on the album including "Ride," "The Lowdown," "Pt. II" (where Ms. Lourde-Wyatt's hallelujah-worthy vocals nearly caused a riot) and "4th Coming Bomb" amid fog bathed moody lighting.
Kicking off the night of music was Jeffertitti Moon and his quirky outfit (including a temporarily wheelchair-bound bassist), the Entire Universe, with a complimentary set of kaleidoscopic garage rock.
Warbly Jets
The Entire Universe