The Grammy Museum | Los Angeles, CA | August 30, 2017 | Photo Credit: ZB Images |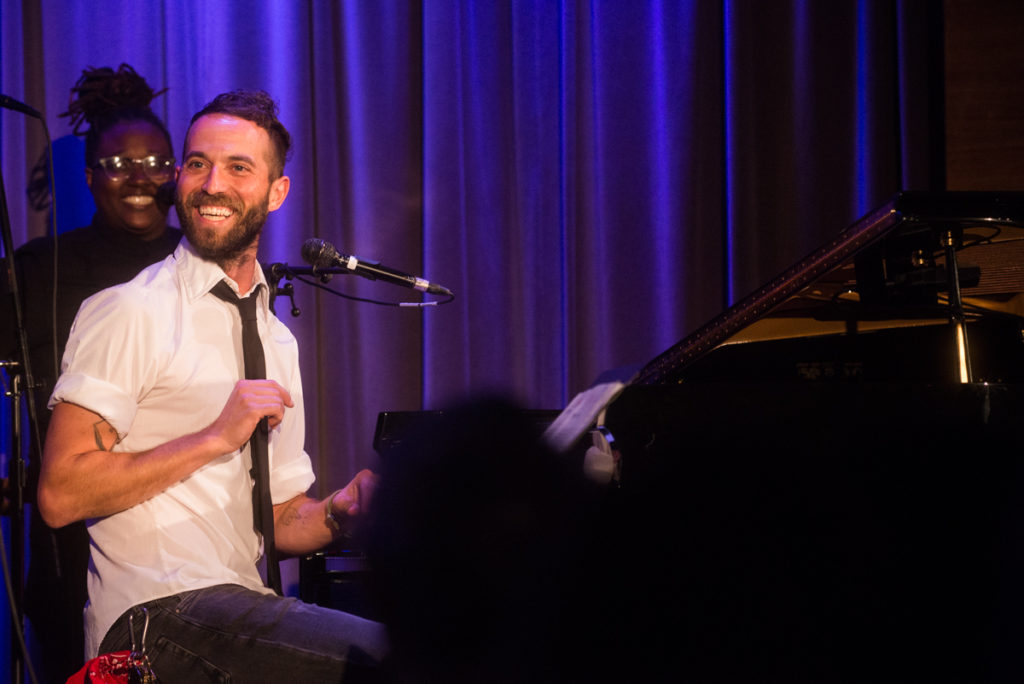 If there's any one thing to appreciate about Josh Ostrander – and, in truth, there are many such things – it's how gifted he is at the art of the story.
Speaking in his native blue-collar truth-tongue, the Philadelphia native gave Grammy Museum Executive Director Scott Goldman and the audience a colorful (and hilarious) guided tour along the road to becoming Mondo Cozmo and the release of his debut album, Plastic Soul: a music industry Cinderella-esque story if ever one there was. From his friendship with the "tiny, little human being" Anna Faris to revering movie classic, Cool Hand Luke (with a side shout out to Paul Newman's salad dressing), from his fear of losing himself by never doing what he was born for to a song about time travel with an illegal sample that changed his world, from the part pornography played in signing with Republic Records to his soul-deep humility, from speaking higher of his band than he does of himself to being an industry veteran who feels like a kid again: unflinchingly honest, Ostrander may be an exemplar of "the struggle is real," but also that the struggle is worth it.
Ostrander wants you to know one thing: "You're looking at the happiest, most lucky dude on the planet." he said.
What followed was a MC performance unlike most: intimate, subtle, elegant. Horns, beautiful voices raised, and Ostrander taking a turn on piano to play songs that have owned hearts and minds in ways that he probably never imagined.
"I get these messages now from people and they take these songs like 'Shine' and 'Hold On To Me' and 'Plastic Soul' and 'Higher,' which all these songs I wrote at not the best time in my life and I didn't know what I was doing and I didn't know what was next…and the fact that people take hope in those songs – they take hope in that, now – man, that's the power of music. That is a special thing."