The Grammy Museum | August 21, 2017 | Photo Credit: ZB Images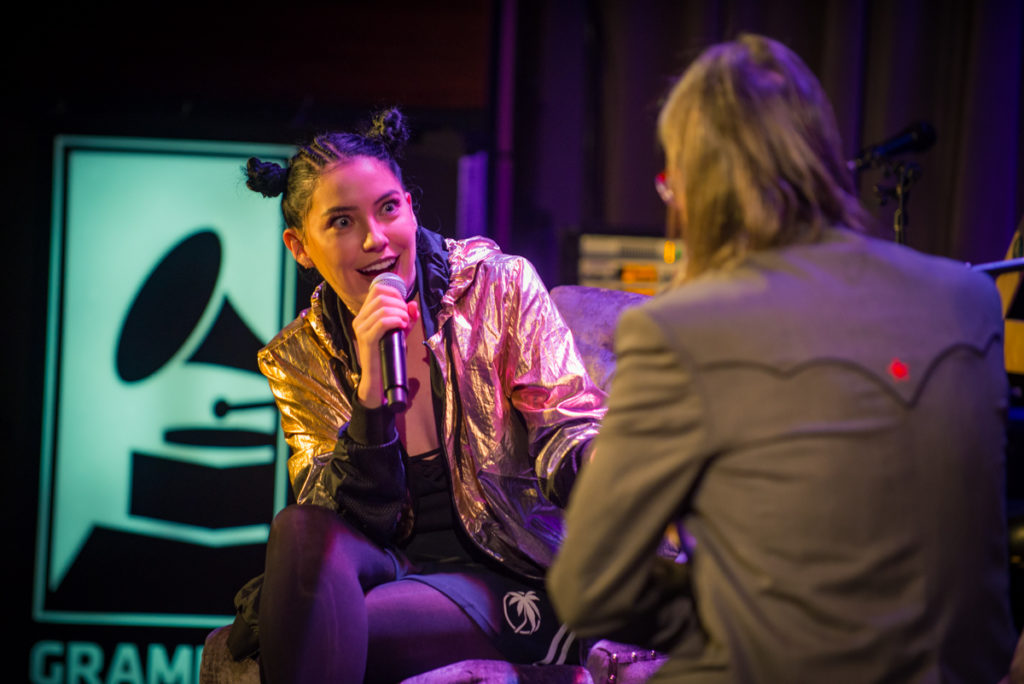 If anyone knows the power of karaoke, it's Bishop Briggs.
"That was really what started it all." she said to Grammy Museum Executive Director Scott Goldman. "I saw my dad performing…but I just saw this joy." Briggs added and despite a "tragic" attempt at Whitney Houston's "The Greatest Love Of All," she was all in on the joy.
And yet, as Goldman pointed out, Briggs' music has been stylistically characterized as "dark poetry" and it is as beautiful as it is fierce as it is an open vein of communication.
"I just think that when someone is mentioning something that's maybe a bit darker, it just reads as so much authentic to me because I feel like it's so much harder to be that." she confessed. "There is something that I see in darkness that is very vulnerable. And so whenever I write, I try to tap into that."
And tap into that Briggs did, bringing that unique and powerful intensity that makes her such a rising star to the intimate stage of the Clive Davis Theater for a set which included "River," "Be Your Love," "The Way I Do" and closed with a chill-inducing debut of a new song, "White Flag."
I knew there was a reason why Bishop Briggs landed on my 10 Artists To Watch In 2017.