Some days you wake up and find that the gods and goddesses of rock and roll are smiling their asses off.
First Foo Fighters announce that their upcoming new album, Concrete and Gold, is due out on September 15th. Cool. We're into it and all of the rock guitar goodness that will come with. But they had to push the envelope just a little further…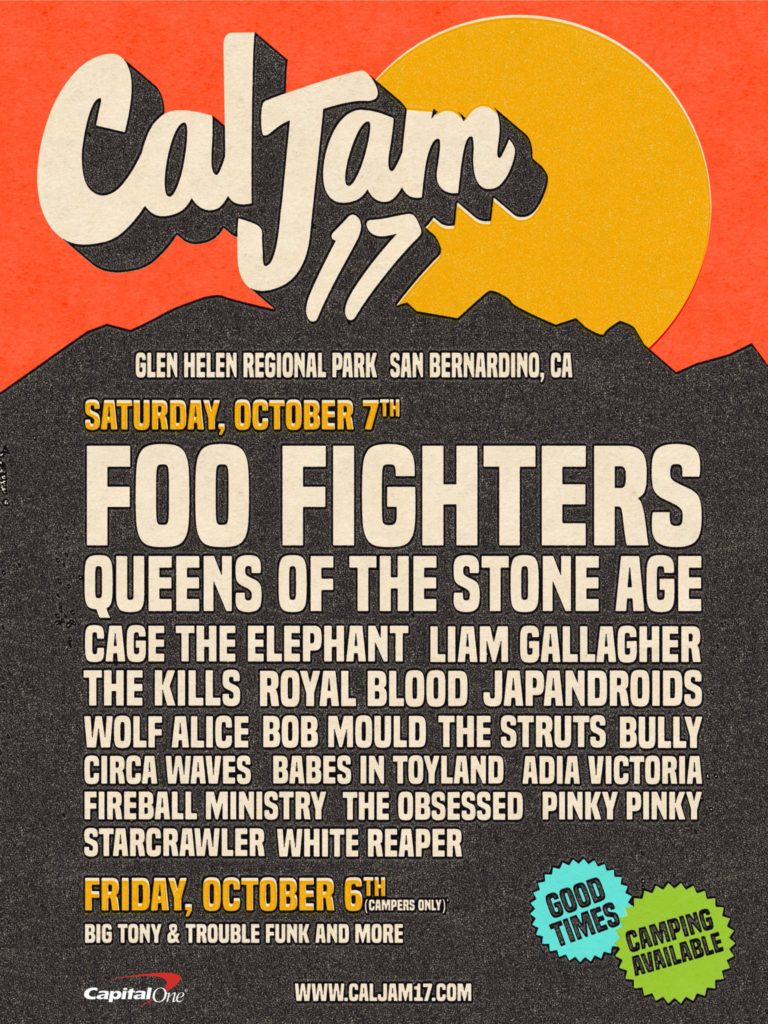 Cal JAM 17.
Write it down, put it on your Google calendar, maybe tattoo it on your forearm if you have to because Dave Grohl & Company are throwing a rock party for 50,000 of their closest friends.
DATE: Saturday October 7th, 2017
LOCATION: Glen Helen Regional Park in San Bernardino, CA
LINE UP: Queens of the Stone Age, Liam Gallagher, The Kills, Japandroids, Cage the Elephant, Royal Blood, Wolf Alice, Bob Mould, Bully, Circa Waves, Babes in Toyland, The Obsessed, White Reaper and more including "the world's best Go-Go band" Big Tony & Trouble Funk!
Multiple stages, camping, a water park, an on-site rock 'n roll museum, carnival rides and games, a mobile recording studio…what the shit? Throw in some frozen yogurt and we will just die happy. Either way, we are so into it.
Tickets for this rock festival of awesome go on sale at 10 am on June 29th: find more info HERE.