Even though we're heading towards winding up the year, there are still quality artists and releases freshly arrived and on the way like, say, Barcelona (remember them?) whose new album, Basic Man, is out today. And as it's New Music Friday, I hope that you've had a chance to dig into and through my Spotify HEAR THIS playlist! Every Friday 13 new songs join the party in the hopes of entertaining your ears. Music discovery, lovelies.
This week. let's talk about BRÅVES, Tolman and Kings of Leon.
BRÅVES "Me The Thief"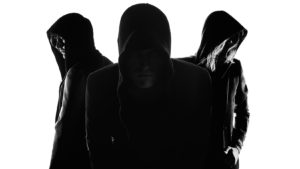 Los Angeles-based BRÅVES seem to specialize in three things: enigma, creating delicate moments of space between breaths and expanding human possibilities through vocal, digital and visual sound precision. What? Yes. BRÅVES. Just go there.
Two EPs into this experimental entity composed of Jericho, Thorald and Johnny What (with a third EP due for release on 10/26), BRÅVES is a thing pristine and obscure, of an emotive, cerebral and sensual elegance devoted to bending the relative perception of what is heard to what is felt. As a full-hearted fan of How To Dress Well, this registers with an almost painful beauty and shards of luminous darkness. And then there's their latest single, "Me The Thief" and its unabashed relinquishing of all control of the heart.
"Love, I can't explain it / I gotta taste it to know it's real / Love, I can't restrain it / You can't mistake it, you know it's real"
Combine the (potentially shocking/stirring/evocative) video for "Me The Thief" with its lyrics and the combination speaks the volumes we tend to leave unsaid: that love – regardless of how it's identified – is a celebration. And whatever bits about the song sound familiar, just embrace it…like love.
Tolman "Chaperone"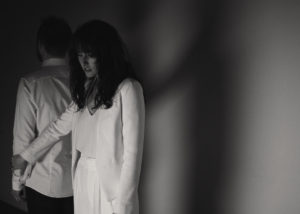 It was only a matter time.
Andrew and Brittany Tolman have history, musical and otherwise. History with each other (they met while in college and got married) and history with bands Imagine Dragons (Andrew on drums, Brittany on keys/vox), The Moth and the Flame (Andrew on drums again) and Mount Saint (Brittany on keys/vox). Now together under the simplicity of their surname, Tolman, the couple aim to showcase what they, themselves, have to offer.
Produced by Imagine Dragons' guitarist D. Wayne Sermon, Brittany takes vocal lead on their debut single, "Chaperone," a song which does two things: first and foremost it will urge you to groove whether want or not because it falls neatly within the realm of the bright, synthy pop gem of the indie kind that makes the likes of Parade of Lights so damned enjoyable. Second, it speaks to that eventual personal watershed moment in just about every life when asserting yourself is a matter of emotional self-preservation. Apparently all it took was a conference call, some standing up for oneself and next thing they knew they were building a song that, according to Brittany "is about being independent and recognizing your own worth, even when somebody else can't."
"I'm gonna leave you there / I can be on my own / You'll never understand, babe I'm not your chaperone/ I'm gonna leave you now / I'm better on my own / You'll never understand what you have until I'm gone"
Tolman has spoken.
 Kings of Leon WALLS
Ahhh, Kings of Leon and album number seven! Welcome back, you southern lads with all that fiery sex. And before the walls of KOL fandom and sanity come crumbling down, no they did not abandon their patented five-syllable album stylism: WALLS actually stands for We Are Like Love Songs.
Now that that crisis has been averted, the new album came out today and chances are that it will cater to more KOL fans across the board than Mechanical Bull did. See this little ditty, "Waste A Moment" for further.