Opening of the year: Welcome to 2015!
It seems that we've survived food excess, resolutions and the first Twitter scandal aka a selfish, entitled and nonsensical attempt at using social media to shame a major corporation for doing their job (Google #UnitedWithIvy for further). On the downside, the world lost the incomparable soul that many of us knew and held great fondness for – Stuart Scott – to the bitch called cancer. His voice, his smarts, his chill and his class were the very specific gifts which Scott contributed to the world of sports casting and, specifically, used to make an indelible mark on ESPN's Sportscenter. Catchphrases were never so cool as when they came out of Scott's mouth. The gentleman will be missed.
Now on to our first Music Monday of the year.
Get yourself captured by these sounds from some incredibly promising artists that 2015 has to offer. By 'promising' we mean there are big things looming ahead for them due to their overwhelming talent, professional movement and/or general all-around musical badassery that should (hopefully) deliver for them this year. Perhaps their live show sucks new fans in like a vacuum (Circa Waves, Dorothy), they've dropped an EP or two that has put their capabilities on undeniable display (James Bay, Cathedrals) or perhaps they've signed to a major label and we cross our fingers that it's genuinely a good thing (The Moth & the Flame). Whatever the circumstance, like beasts in the wild, tag the following artists for migratory purposes because what's happening on the Top 40 charts may be a measure of what songs people are buying but it's not necessarily the best source for high quality music.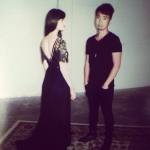 Cathedrals: San Francisco, CA
Upon first listen, Brodie Jenkins and Johnny Hwin aka Cathedrals may sound like musical kin to MS MR – and this is not a bad thing and probably explains why they're signed to Neon Gold Records which was co-founded by MS MR's Lizzy Plapinger. Oh the sonic symmetry, indeed. The self-titled EP that Cathedrals released in September 2014 is five songs deep of heady, electro pop so rich, so R&B beat heavy and hypnotic that you could drown in it. Jenkins gives sensual and sensory voice to an experience that can easily find itself either in the bedroom or on the dance floor. "Harlem" unleashed all the talk but it merely scratched the surface. Take "OOO AAA" because, even though the initial 35 seconds are a chore for me to listen to, the glorious payoff begins immediately after.
James Bay: Hitchin, Hertfordshire
If James Bay were a horse running at the Aquaduct, I'd bet a year's salary on him: not to place or to show, but to win. Any questions? From playing shows at local pubs to his first EP, The Dark of the Morning in 2013 and two more in 2014, Bay has been this young man (and undercover guitar geek) with a remarkably, passionately mature voice and a talent for emotionally rich lyrical expression. Sold out shows here and there, Brit Awards Critics Choice Award winner, signed to Republic Records, a much anticipated debut album Chaos and the Calm produced by Jacquire King (not kidding) coming out in March, blah, blah, blah. A year's salary on James' nose. If only he were an actual horse.
Misterwives: Bronx, NY
On the strength of their Reflections EP and the healthy pipes of Mandy Lee, the NYC quintet, Misterwives, has come into their own quite nicely. Their musical trade is danceable, soulful pop with songs as infectious as their live show is energetic. So it's only fitting that this band – less than three years old – finds itself label-signed and ready to release its debut album, Our Own House, in February 2015. Bright and refreshing in lyrics and melody, Misterwives are one of the shiniest sonics outfits on the rise.
Circa Waves: Liverpool, England
Guitar rock on the British side (you know, the stuff that made you dig the Kooks?), this foursome made up of Kieran Shudall (vox, guitar), Sam Rourke (bass), Colin Jones (drums) and Joe Falconer (guitarist) should augment the good noise they made last year on their T-Shirt Weather EP with even greater noise this year. Their sound is ripe and boundless with youthful, guitar-smart, indie rock energy almost impossible to not pogo or at least unselfconsciously bop to. Especially live. You're gonna love it. And them.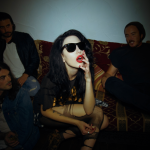 Dorothy: Los Angeles, CA
Wild thing, you make our hearts sing. Dorothy is like a tall, platform heel booted, blood red lipstick and thigh high stocking-wearing drink of your high octane, throat-scorching beverage of choice. With a brass and ballsy approach to just about everything, a wail that can raise the hairs on your arms and f-bombs to spare, Dorothy Martin is a no holds barred, lady-force of rock and roll and somewhere in Los Angeles an after midnight heartbreak party has just begun.
Catfish and the Bottlemen: Llandudno, North Wales
Sometimes it's the simple things that you're drawn to the most. Exhibit A: Van McCann (vox, guitar), Billy Bibby (guitar), Benji Blakeway (bass) and "Sideshow" Bob Hall (drums) whose songs are all rangy guitar melodies, a cheeky yet weighted lyric (more akin to modern poetry) and fairly straightforward, big sound UK rock. And you must (you really must) see this Welsh foursome in the live because McCann's charm and boyish exuberance, alone, will be worth the price of admission.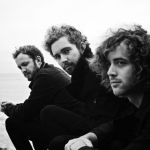 The Moth & the Flame: Los Angeles, CA
It's at a particularly tight musical juncture where rock n roll and artful intelligence meet where neither one gets sacrificed in lieu of the other. That's where Los Angeles, CA by way of Provo, UT The Moth &  the Flame shine. While we've paid strict attention to TMTF since they relocated to LA and released their & EP (yes, that's the title) and they've pleased us, now we're even more pleased to find the likes of Elektra Records paying attention to (and signing) them. That's because this music should be heard in big rooms where masses can be mutually impressed – something that happens almost effortlessly when they play live. Dig into what Brandon Robbins, Mark Garbett and Andrew Tolman are dishing out and catch them on tour beginning this month with fellow Los Angeles loves, Saint Motel.
And 2015 has only just begun.