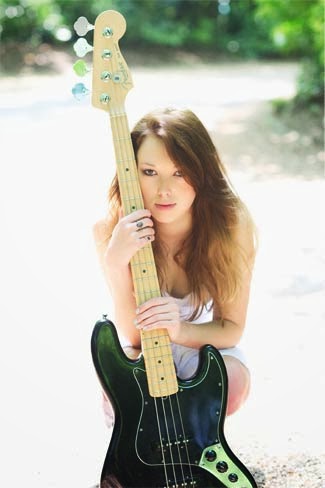 When you think of the art of bass, what probably comes to mind is it being an inherently male-dominated position in band. But there have been a good number of players of the XX chromosome variety: from Kim Deal (the Pixies) to Melissa Auf der Maur (Smashing Pumpkins), Tina Weymouth (Tom Tom Club) and Gail Ann Dorsey (David Bowie) to but name an impressive few.
Now let's add Hayley Jane to the list. Finding her musical footing serving the rhythm and low end when she was 15, Hayley hails from London, England and became so accomplished that she found herself being accepted into the Berklee College of Music in Boston, MA after only a year at the London Centre of Contemporary Music.
She's since settled in New York City (a perfect musical mecca) and while it may be her noted primary skill, Hayley's talents expand beyond just bass: she's also a singer/songwriter and plays piano and being multi-faceted is always an asset. The thing is how in-demand Hayley has become which is more than evident by the fact that she currently plays in three active and touring bands- Freelance Whales, Catey Shaw and Tei Shi– but her creative bones demand that she carve out time to write and record music of her own, as well.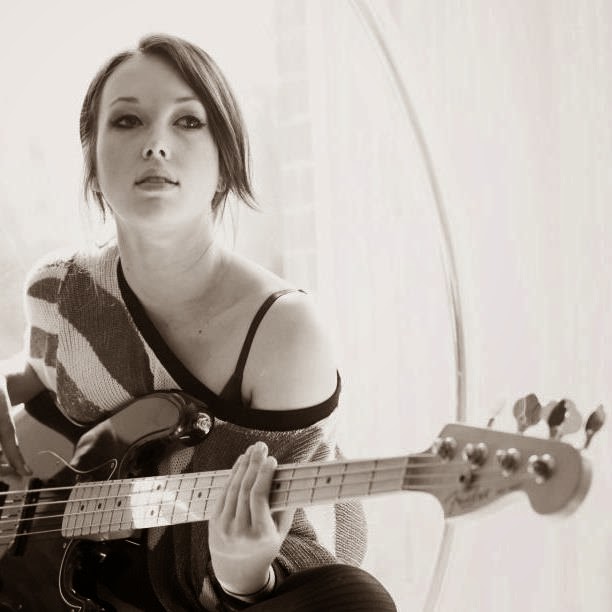 Busy lady, that Hayley, and it's bound to get busier as all three bands have new music scheduled for release this year which means more touring in support of that music. So chances are more than good that you could very well encounter Hayley Jane on the road doing what she does so well.