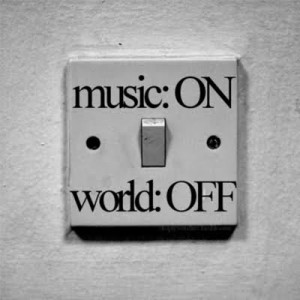 Summertime, oh sweet summertime.
Alright music lovers, welcome to the 6th installment of my High Voltage Magazine and Dirty Glitter with Brody Ramone 2013 in review! Three songs from three artists whom I highly approve of and I hope you find something to approve of, as well. New music discovery is what I love so let's get you busy discovering.
Dirty Glitter 6/20/2013 Edition:
David Fetter- "Born"
Every now and then you come across an artist of some sort- in this case, a musician- who seems as if they should have been born in another era or decade. With that in mind, see the romantic rocker Davis Fetter for further as he channels the rock and roll of the 50s and 60s with a Britpop coolness and a guitar rock flair that's uniquely his own. Rock and roll legend Chuck Berry has been a major influence on Davis' musical style. Over the years Davis has opened for the likes of Blondie, Peter Murphy, the B-52s, Chris Cornell and more. Seasoned as a songwriter as well as a performer, Davis is equally adept rocking loud and electric or crooning stripped down and acoustic; his voice is wonderfully fluid instrument and we're lucky that he was born when he was.
Birds of a Black Feather- "Turn Me On"
A mutual love of rock and roll, blues and soul is just one unifying element in Birds of a Black Feather. The Los Angeles quartet is made up of, not only friends, but also family: sisters Katie and Sarah Virden along with Murray Foretich and Ben Nelson. A little raw with moments of refined, touches of Southern rock and sultry in the music and in the co-vocal harmonies of Katie and Sarah. In band years, they're relatively young but you wouldn't know it by the musical force they present when on stage and live really is where the music lives. This track, "Turn Me On," is from their self-titled EP.
Crash Kings- "All Along"
Brothers Antonio and Michael Beliveau along with Jason Morris are the Crash Kings and one of the most uniquely crafted rock bands out there. Known for Tony's extraordinary vocal range and dynamics, as every note you hear on this song Tony easily hits live, Crash Kings are also famous (or 'infamous') for rocking just as hard as any guitar-driven band out there…but minus the guitar. Instead Tony plays a specially designed Clavinet tricked out with a whammy bar and a few other tweaks for distortion effects which he uses to replace guitar tones. Signed to Linda Perry's label, their 2009 debut album produced the hit single "Mountain Man" and they've toured with the likes of Jet, Chris Cornell, Rooney and Mason Jennings. It's been a few years but the boys are back: they launched a Kickstarter to fund their upcoming tour and album release: they met their goal in about 8 hours. Now their long awaited follow up release, Dark of the Daylight, is out and from it is "All Along."