Three musical offerings of vastly different natures highlighted last week that are worth pointing out. If they're not already, maybe these will wind up on your radar to look forward to when coming to a city near you:
Irontom @ Dragonfly, Hollywood 2/26/2013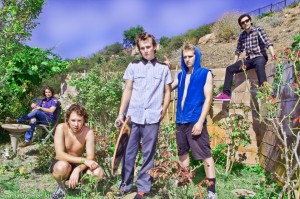 There are many reasons why I keep eyes and ears keenly focused on Irontom and this show at Dragonfly was yet another summation: they're one hell of a fucking band. Their immense and eclectic sound taps classic rock, 90s rock and even an undercurrent of reggae and youth and young manhood are definitely on their side. The five-piece of Zach Irons, Dane Sandborg, Dyl Williams, Daniel Saslow and Harry Hayes whose cherubic offstage demeanor in no way prepares you for what he unleashes on stage, made heads bounce and bodies move with songs like "Your Mother" (no really, that's the title), the circus baroque of "Going Slow," the well thought out derision of "What Will Happen To All The Indie Stars?" (yeah that, too, is the title) and "Mind My Halo."
Their 4-song EP, Loose, and upcoming full length album were both produced by THE amazing Alain Johannes (from Eleven, Queens of the Stone Age, Them Crooked Cultures) and that, alone, speaks to the potential of these guys. Next week they make their way to SXSW to put a beautiful hurt on Austin, TX, so if you're out there, put Irontom on your "must see" list and make it happen. You'll want to be able to boast that you saw them "way back when."
Hits: At one point 2/5ths of Irontom was naked from the waist up.
Misses: Other than their set always seeming too damned short…
Gold Fields @ the Troubadour, West Hollywood 2/28/2013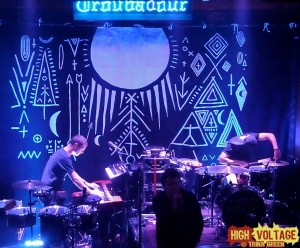 The electo bombast and rhythm of
Gold Fields
came to do their thing in Los Angeles and do it on the
Troubadour
stage for a sold out show. The last time this five-piece from Ballarat, Australia came to LA was in October 2012 for the
Culture Collide Festival
and it was nothing short of balls to the wall as their dense electro pop aerated by great harmonies served notice that these guys meant business. Now where that October show was a 10 on the rocking scale, this Troubadour show registered about a 7.5. I can't speak to what was ailing young Mark Robert Fuller (vox) but something surely was: it seemed a bit of a challenge for him muster his full-on self and he frequently clutched at his throat but for the 45 minute set he gave it his best and, for the LA crowd, it seemed just fine. Their freshly released full-length debut album
Black Sun
got proper treatment as the set kicked off with
"Meet My Friends"
and Fuller pushing through, seemingly feeding off of the energy of his mate Ryan D'Sylva's tribal beat, the swirl of synthesizers, electric chords, more cowbell than you can shake a cow at and a crowd there for a good time. In the end a good time became a great time with
"The Woods," "Treehouse"
and breakneck
"Moves"
sounding full and the fully realized gems that they are as Gold Fields brought everything to a rowdy close with their signature
"Dark Again."
Hits: Youth and energy triumphs. Glow sticks were present: yes, I had one.
Misses: No "Ice." Now THAT'S the song I want to hear live. Next time, boys? Thanks in advance.
Snowden @ the Satellite, Los Angeles 3/1/2013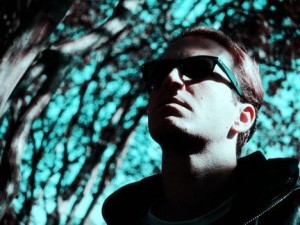 By the looks of and the number of bodies occupying the Satellite in Los Angeles on this Friday night you would think that a few folks have missed
Snowden
aka Jordan Jeffares and the songs that made his sideways pop nod on post-punk so endearing. "It's been a long seven years since we've played LA." said Jeffares.
"Too long!" random dude loudly volunteered from somewhere in the middle of the Satellite floor. The masses seemed to agree.
This is what happens when you drop a record, it leaves a mark and then you kind of do whatever they did that kept them out of arm's reach for seven years. Doing a balancing act of material from Anti-Anti, EPs and forthcoming album, No One In Control (due May 14th) it was a successful return for Snowden: "Between the Rent and Me" and "Don't Know Me" garnered some sing-along action (love it when people know the words to what others find obscure) and it all came to a fruitful end when Snowden dangled the hook of that damned catchy "The Beat Drops" over the room.
Hits: That guy who kept it analog by waving a real lighter (as opposed to a cell phone or the lighter app) in the air. It was a moment.
Misses: Why didn't more people follow suit? That would've been awesome.