Well hello Record Store Day, Black Friday Edition!
So Warner Bros. Records (along with its affiliated labels) has announced that it has prepared a platter of musical deliciousness for you this holiday. After you've gorged yourself on pie, gotten into a fistfight with your brother-in-law on the front lawn, and fallen asleep in front of the TV, wake up Friday morning knowing that there's more to life than three weeks of leftover turkey sandwiches.
So on Black Friday, November 25th a sweet bunch of exclusive and limited editions will go on sale at over 700 independent record stores across the country and right HERE. The lovely people at Record Store Day have compiled a handy little "wish list" of all of the goods but here are some High Voltage picks for you:
Soundgarden: Live on I-5- Before the Doors Soundcheck EP
Oooh baby. A 10" colored vinyl of the rare soundcheck performances from Soundgarden's 1996 tour. Includes a freaked out version of The Doors' "Waiting For The Sun"
TRACK LISTING:
"No Attention" live in Oakland 12/5/1996
"Never The Machine Forever" live in Oakland 12/5/1996
"Waiting For The Sun" live in Oakland 12/5/1996
"Room A Thousand Years Wide" live in Vancouver 12/7/1996
"Somewhere" live in Sacramento 12/4/1996
Nirvana:
Nevermind -The Singles
Holy sweetness, a vinyl box set of all of the 10″ official singles from Nevermind collected together for the first time, housed in an individually numbered slipcase.
TRACK LISTING:
SMELLS LIKE TEEN SPIRIT single: "Smells Like Teen Spirit"/"Drain You"/"Even in His Youth"/"Aneurysm"
COME AS YOU ARE SINGLE: "Come As You Are"/"Endless, Nameless"/"School (live)"/"Drain You (live)"
LITHIUM SINGLE:
"Lithium"/"Been A Son (live)"/"Curmudgeon"/"D-7"
(taken from a John Peel Session)
IN BLOOM SINGLE:
"In Bloom"/"Silver (live)"/"Polly (live)"
The Black Keys: Lonely Boy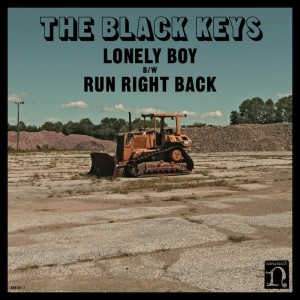 Their latest album, El Camino, hits all stores on December 6th but they advance us this RSD treat: a 12" vinyl single with "Lonely Boy" b/w "Run Right Now".





The Kings of Leon: The Early Vinyl
A box set bringing together the band's early (and best) albums: Youth & Young Manhood, Aha Shake Heartbreak, Because of The Times, and a 4th LP made up of unreleased studio and live tracks picked by the band themselves. Also includes a 20-page booklet and a collectible poster. [feel free to purchase this one for me]






Tom Petty and the Heartbreakers: Kiss My Amps Live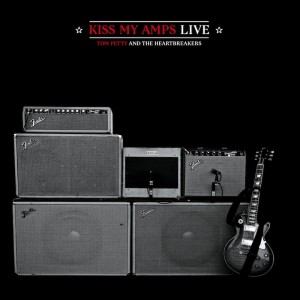 A limited edition LP featuring six live tracks from Tom Petty and The Heartbreakers' 2010 tour supporting their album Mojo, which was Petty's first album with the Heartbreakers in eight years. Includes "Sweet William", a B-side recorded live during the 2008 tour and referred to at the time by Rolling Stone as their "new favorite Petty song."



Brendan Benson: Upstairs at United, Vol 1
Four cover songs recorded live on August 16th, 2011 direct to quarter inch tape upstairs in the historic United Record Pressing party room. All analog and cut at 45RPM for the ultimate listening experience. 12″ vinyl EP with custom jacket, stickered and enclosed in a polybag.
TRACK LISTING:
1. "Candidate" (David Bowie)
2. "Strangers" (Kinks)
Side B:
1. "Beyond Belief" (Elvis Costello)
2. "Love Story"(Randy Newman)
John Lennon: Imagine 40th Anniversary Box Set
Nostalgia and peace on Earth with this 2010 remastered LP which includes a 6-track 12" white vinyl and a poster.
Yardbirds: Ha Ha Said The Clown
A 7-inch 45 of the 1967 US single that was never released in the UK. The B-side marks Jimmy Page's first use of a bow on a recording.
Silversun Pickups: Seasick
Three unreleased tracks from the Swoon sessions from these indie LA locals. It'll do until a new album comes along
TRACK LISTING
"Seasick"/"Broken Bottles"/"Ribbons & Detours"


The Civil Wars: Tracks in the Snow
Two harmonious holiday tracks, and two live tracks on 10" white vinyl.
So there. Now go forth, shop, and show love to the music and your favorite record stores.