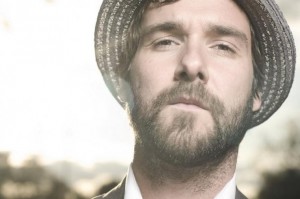 The last time that I saw him live was in 2009, but no matter how many times I hear the man sing, he never fails to emotionally manhandle me. He's William Elliott Whitmore: an Iowan son and a man born of the roots and rich soil of his Iowa. With a voice of pure and unadulterated blues and folk, wrapped with rugged rasp and soul that one might think was honed half a decade at the foot of Ray Charles and the temple of Jim Beam, Whitmore shines a warm level of beauty, sincerity and depth on music that's far more aged than he actually is.

His songs are natural and speak to and of the land that he obviously loves so much; it's his most fertile source of inspiration. Basically, Whitmore sings of life as he knows it, sees it, feels it; there's pain, joy, and the complexity of the human condition simply spoken not only with words, but with every pick of his banjo or strum of his guitar, and whether you live in New York City or Phenix City, AL the pictures that he paints are crop fields to wander through just waiting for the listener to harvest.


His latest album "Field Songs" hit stores on July 12th and the man is on tour to support it. Dates are below and you, my NYC lovelies, are first in line so get on it.
WILLIAM ELLIOTT WHITMORE – 2011 TOUR DATES
07.18.2011 Bowery Electric New York, NY
07.19.2011 Mercury Lounge, New York, NY
07.20.2011 Bar, New Haven, CT
07.22.2011 Johnny Brenda's, Philadelphia, PA
07.23.2011 Great Scott, Allston, MA
07.24.2011 Red Palace, Washington DC,
07.26.2011 Club Cafe, Pittsburgh, PA
07.27.2011 Trampled by Turtles Southgate House, Newport, KY
07.28.2011 Off Broadway, St. Louis, MO
07.29.2011 Lincoln Hall, Chicago, IL
07.30.2011 Riversong Music Fest, Hutchinson, MN
08.09.2011 North Dakota Museum of Art, Grand Forks, ND
08.19.2011 Rollin' on the River Music Fest, Keokuk, IA
09.10.2011 Blues Fest, Columbia, MO
09.23.2011 Slim's, San Francisco, CA USA
09.24.2011 Bootleg Theatre, L.A., CA