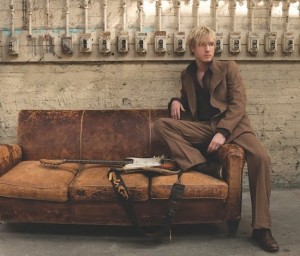 Heads up High Voltage fans, there's a lot of new albums coming out this summer. Here's a quick guide to a few we think you should pick up:
1. Louisiana born blues guitarist Kenny Wayne Shepherd will be releasing How I Go on August 2nd. Similar to Jonny Lang, KWS started at a young age and barely in his 30s now continues to deliver feel good blues albums.
2. 100 Monkeys are set to release their sophomore album, Liquid Zoo, on June 28th. Judging by the new tunes we've heard live, this album should be a more focused rocker with the same quirkiness present on their debut album, Grape.
3. Indie-rockers The Postelles are blowing us away with their self-titled release set to hit stores on July 5th. Make sure you catch a live show by these guys too!