Goooooood morning Bonnaroo!
Been up early editing some photos from yesterdays performances. Two days down, two to go and today is extra special because of the USA v ENGLAND World Cup game! Expect some photos of some enthusiastic football (I mean, soccer) fans later in the day.
Kings of Leon played two hours last night covering material from all four albums, premiering new songs and even covering The Pixies "Where Is My Mind." Caught a minute of The Black Keys set before exhaustion struck me and I headed back to camp stopping only for some funnel cake (the perfect late night snack).
PHOTOS FROM FRIDAY, JUNE 11, 2010.

OK Go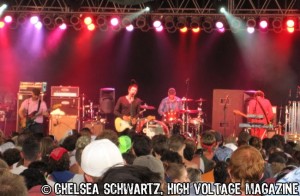 Kings Of Leon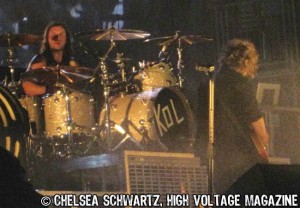 To those reading this from Bonnaroo, who are you excited to see today? I'm really pumped for Stevie Wonder, so much so that almost everything else pales in comparison. Although I will probably catch Norah Jones, Dave Rawlings Machine, Mumford & Sons and The Dead Weather.
Stay tuned for more.
Chelsea